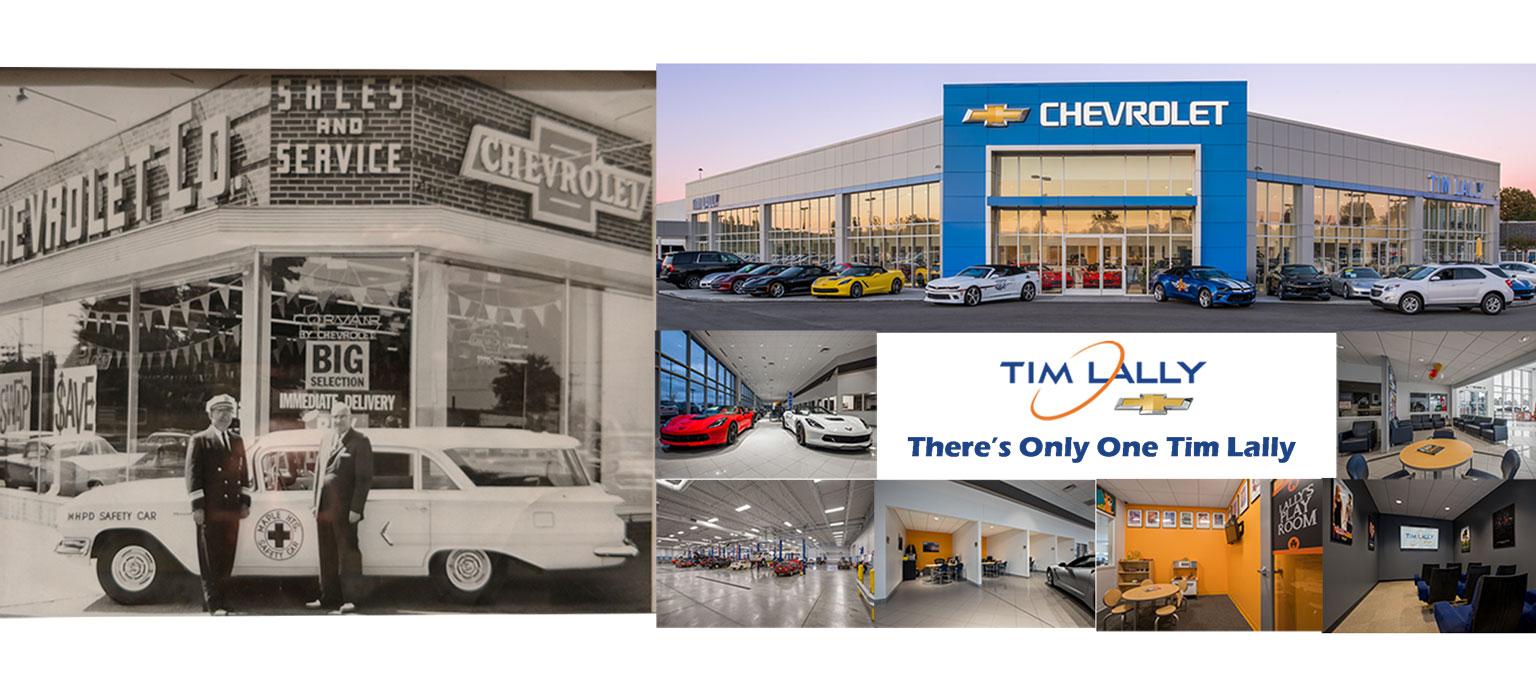 THANKS FOR VISITING TIM LALLY CHEVROLET ONLINE
"There's Only One Tim Lally"
The team here at Tim Lally Chevrolet is proud to carry on the legacy of Tim Lally. The Lally name has been synonymous with an exceptional customer experience and value since 1922.  You read that right, 1922. Tom "Poppy" Lally left US Steel to work for Horton Chevrolet Company. During the Great Depression, Poppy and Grandma Jo worked without wages, only stock, a sacrifice that laid the foundation for the transition over the decades from Horton Chevrolet Company to Tim Lally Chevrolet.
Tim Lally Chevrolet is not a mega-store conglomerate that churns customers and employees through some corporate machine that maximizes profitability while projecting some agency managed image. We are real people helping real people just like you!
Tim Lally Chevrolet is a state of the art
Chevrolet Sales
and
Service
store that folks have known for years and that knows them. Stop by and you will find Mike Lally talking with second or third generation repeat customers like they're old friends...because they are. You won't find  him in his private jet or flaunting exotic luxury cars. Again, we are real people helping real people.
Does this mean you pay more? Absolutely not! We are a high volume sales and service location. How can we not be with a loyal customer base that spans over 70 years served by three generations of the Lally family? Not only our volume but our long standing outstanding reputation with Chevrolet empowers us to provide you with great values and spectacular service year after year, generation after generation.