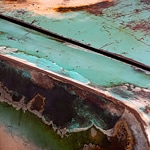 Although the corrosive nature of road salt may worry some Warrensville Heights, OH vehicle owners, it is necessary in order to maximize traction during the winter season. If minimizing the effects that road salt has on your car's exterior is important to you, then Tim Lally Chevrolet has come recommendations.
First, we recommend giving your precious vehicle a shiny coat of wax. This will add a layer on top of the automobile's exterior paint job. This, in turn, makes it harder for road salt to damage the paint underneath. Next, regular and thorough washes will go a long way toward keeping that pesky road salt off your car's exterior.
Lastly, it is important to protect your vehicle from corrosion while it is parked. If you do not have access to a parking garage, then purchasing a protective cover to place over your vehicle is the next best thing.